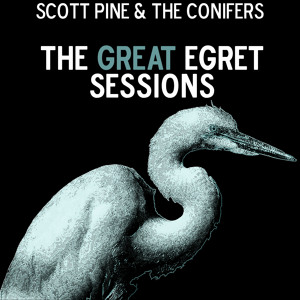 Yes, I'm featuring another artist(s) from Lehigh University. But real talent deserves real exposure.
Scott Pine and the Conifers is an indie band that started about two years ago. They just recently performed at and won Battle of the Bands, scoring the opening spot at Lehigh University's annual Sundaze Concert. This year, Sundaze is hosting Mac Miller and Wiz Khalifa who are on their Green Carpet Tour.
While it's probably unusual that an indie band is going to open for two rappers, this opportunity is one that comes few and far between for some bands, and the members of Scott Pine and the Conifers are not one to pass up such an opportunity.
Rather than tell you more about them, however, I've got a live two-part interview/podcast in their studio. So make sure to check that out. Keep listening until the end to hear a full performance of their song We Are the Lovers.
Part 1
Part 2 (Fixed)
Even before I actually met the band, I was smitten by their music. Obviously, on Unheard Undergrad there's a clear inclination toward hip hop. But, I do enjoy most types of music. Scott Pine and the Conifers have a very distinct sound that you can't help but shake your head to and smile at.
William Weber or Mr. Weber as they used to call him when he was their high school English teacher, the vocalist, guitarist and keyboard-ist (?), also writes most, if not all the lyrics. Weber said, " A lot of the stuff I write are kind of like love songs to my fiance of one year." Regardless of the content of the song, Weber and the band are very determined to stand out as a band lyrically.
If you listen to their music, this goal is undoubtedly accomplished. Scott Pine and the Conifers are a quirky group of guys, each with their own aptitude in music.
Karina Medina, a friend that I took along for the interview said, "You can totally see their personalities come out when they perform."
According to their
facebook page
, "the band has independently released an EP, the Amelie EP, in the summer of 2009 and a full length debut in the current summer of 2010, It's Getting Early."
It's Getting Early was a great way to debut their music. It shows a substantial amount of personality and distinguishes the band's style and sound.
The new project that they're working on, The Great Egret Sessions, however, is probably their best work yet. Which, of course, shows progression and growth. It's the type of music that you want to blast in your car on a long and endless road at the beginning, middle and end of a great day.
My favorite tracks off their new project:
South Bethlehem Love Song
South Bethlehem Love Song by Scott Pine & the Conifers
We Are The Lovers (Which they performed live for us so definitely listen to the interview for a live version)
We are the Lovers (Demo) by Scott Pine & the Conifers